ERC Project / HRP-IAEA
Living with Radiation – the Role of the International Atomic Agency in the History of Radiation Protection
official webpage
HRP-IAEA – research focus
How best to protect us from ionizing radiation?
Despite the establishment of technical radiation standards, the harmful effects of radiation exposure continue to be a major issue in the nuclear world. Obviously, radiation protection is not a strictly techno-scientific issue.
Living with Radiation turns our attention to nuclear diplomacy as a means for understanding how our scientific knowledge about radiation protection has been shaped by diplomatic, social, economic, and political concerns. Our research marks a diplomatic turn in the history of science.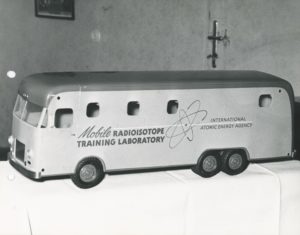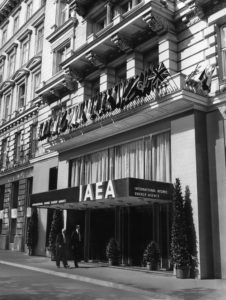 What we do
study the historical role of the IAEA in shaping radiation protection
explore societal concerns around radiation protection
analyze the multiplicity of nuclear diplomacies
prepare policy recommendations on science diplomacy
Final ERC results will affect those who
design and implement radiation protection policies,
deal with radioactive materials both in nuclear industries and in the medical sector,
encounter radiation in their daily lives—as most of us do.