Seminar on history of radiology on June 7, 2022, 14:00-17:00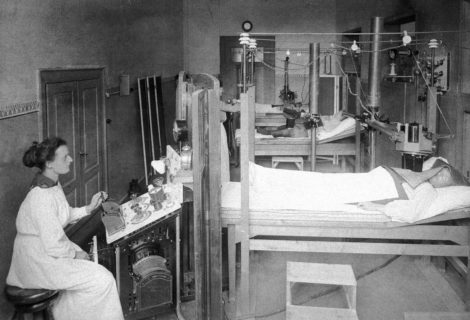 In collaboration with Prof. Dr. Fritz Dross (Institute of Medical History), we are conducting a short seminar at the Siemens Healthineers MedMuseum on Tuesday, June 7, 2022, 14:00-17:00. The seminar starts off with a guided tour of the museum, followed by two presentations (all in English):
Fritz Dross on the early history of radiology at the Erlangen clinic of gynecology
Maria Rentetzi (STGS) on the radiological use of radium in the early 20th century United States
Aske Hennelund Nielsen (STGS) on nuclear medical imaginaries
To join us, please register by sending an email to bjoern.bosserhoff@fau.de by May 31. Please note that there is only a very limited number of spots left.